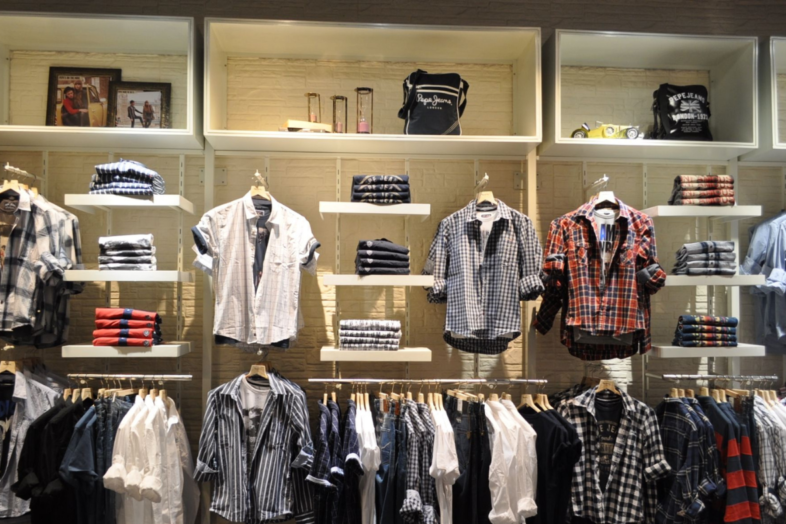 You may have heard of Gandhi Nagar Market in Delhi, India. It is the wholesale textile market in Delhi with a wide range of fabrics, garments and trims. It is located in Delhi's central district of Lajpat Nagar.
The market was started in 1968 by the Government of India and has grown over the past 50 years to include all kinds of fabrics, garments and trims. As a wholesale textile market, you can find Indian and foreign companies selling their products here. Some sell ready-to-wear products, while others sell raw materials for making clothes. The market also includes shops that provide quality embroidery services to Bollywood stars like Priyanka Chopra. The area is known as the "Tailoring District", with several tailoring shops where buyers can order custom-made clothing.
Wholesaler at Gandhi Nagar market, Delhi
Suppose you are searching for wholesale textile shops or dealers in Delhi, head over to Gandhi Nagar market. This market is full of shops dealing in all kinds of fabrics and textiles at wholesale prices. From dress materials to home furnishing fabrics, you will find everything here. The shopkeepers are always ready to give you a good deal, so bargaining is necessary. Be prepared to walk around as the market is quite spread out. But it is worth the effort as you will get great fabrics at great prices.
Following is the list of some of the shops at Gandhi Nagar, Delhi
New Sandeep Garments- Ram Nagar, Mandoli Road, Shahdara, Delhi – 110032, Near Indra Pyau – 079452669
Paul Fashions – 487/10, Main Road, Gandhi Nagar, Delhi – 110031, Near Axis Bank ATM – 01122072887, 01165364353,918285145242
Taneja Jeans Shop- 9/1557 Main Bazaar, Main Market Road, Gandhi Nagar, Delhi – 110031, Opposite Bhagwan DAS Kothi -919811944014, 919818717000
Rajesh Garment- Jain Mandir Gali, Gandhi Nagar, Delhi, Netaji Road, Gandhi Nagar Bazar, Delhi – 110031 – 1122072620, 01122073250, 91981012999, 919873206999
Gagandeep Garments – Shop no- Gandhi Nagar, Main Road, Gandhi Nagar Bazar, Delhi – 110031- 01122074923, 01122078449, 919312211573
Taneja Garments- No. Ix/ 6932, Hanuman Mandir, Prem Gali, Gandhi Nagar, Delhi – 110031 – 91926685285, 919136034824
Blue Sea Shirt – `9/6633, Nehru Gali, Gandhi Nagar, Delhi – 110031- 1161361849, 919315333124, 919891417725
Bindaas – V3s Mall, East Centre, Vikas Marg, Laxmi Nagar, Delhi – 110092, Near By Nirman Vihar Metro Station- 01122449799, 919811669282, 919811729765
Menchester Trend Setter- L-133-134., Laxmi Nagar Road., Laxmi Nagar, Delhi – 110092, Main Market, Near Laxmi Nagar Metro Station – 1143037679, 919654355655, 918800182822
Om Jees Appar Collections – I 9, Shop Number 1 and 2, Vijay Chowk Main Market, Gali Number 8, Laxmi Nagar, Delhi – 110092, Opposite Durga Mandir- 1122431048, 01122422750, 919643733786, 919818182786, 919643900786
Manyavar Vedant Fashions Pvt Ltd – Site No 11, Block-C, Connaught Place, Delhi – 110001, Inner Circle – 0794057749
M Ram & Sons- E 21-22, On Radial to Barakhamba Road, Connaught Place, Delhi – 110001- 919810352780
Palika Palace- 9-G, Ground Floor, Mandela Chowk (Behind Gulati Dupatta), Kamla Nagar, Delhi – 110007, Near Spark Mall – 1123845228, 9109810002580
Deco Apparels- 16/ 977 Bapa Nagar, Pyare Lal Road, Karol Bagh, Delhi – 110005, Near Tank Road- 07947172808
Brands Basement- 4a/9, Bazar Marg, Old Rajender Nagar, Delhi – 110060, Near Gole Chakkar – 07947216026
Studio Rx- 29/15 East Patel Nagar, Patel Nagar, Delhi – 110008, Near Axis Bank ATM – 07947221980
Collar By Mridula and Anju – Shop Number-98k, Lodhi Colony, Mehar Chand Market, Lodhi Road, Delhi – 110003, Near India Habitat Centre – 01149074303, 919891044433, 91931341093
Sareen Men's Wear – 17A/22, Ajmal Khan Road, Karol Bagh, Delhi – 110005, Near Karol Bagh Metro Station-Karol Bagh – 01145064805, 919810118522k, 918826465043, 919971468504
Location of Gandhi Nagar, Delhi
Gandhi Nagar is located in the East Delhi district of Delhi, India. It is one of Delhi's oldest and largest wholesale markets for textiles. The market is named after Mahatma Gandhi, the leader of the Indian independence movement.
The market is divided into two parts – the old market and the new market. The old market is on Gandhi Nagar Road, and the new market is on GB Road. Both markets are well-known for their wide range of textile products, including sarees, dress materials, dupattas, and fabrics.
In recent years, Gandhi Nagar Market has become a popular shopping destination for tourists worldwide. The market is also home to many small businesses that sell handicrafts, spices, and other Indian goods.
Gandhi Nagar Market is the place to go if you're looking for a bargain on textile products!
How to reach Gandhi Nagar Market
The nearest metro station is Seelampur Metro station which is 2.7Kms from the textile market; Seelampur Metro station is located on the red line; the fare is around Rs. 12/- from Kashmere Gate (the yellow line connects the red line here). Buses till Shahdara that can connect to Gandhi Nagar market are 280, 623 and 982.
Closing Day
The Gandhi Nagar Market in Delhi is closed on Monday, but that doesn't stop the hustle and bustle of this wholesale textile market. Located in the heart of Delhi, this market is a mecca for fabric and textile shoppers from all over India. On any given day, you'll find various fabrics, from traditional Indian to modern international styles. And on Monday, the market is still buzzing with activity as shopkeepers and customers prepare for the week ahead.

If you're looking for a great place to buy or sell business-related products and services, They are worth checking out. With millions of users and an easy-to-use interface, it's one of India's best online B2B marketplaces. And since it's free to use, there's nothing stopping you from giving it a try. So what are you waiting for? Head on over to Businesslist.io and start buying and selling today!